DMD, a leading manufacturer of motorcycle helmets, has used its experience and technology to produce a collection of helmets for skiing, snowboarding and all winter sports. This collection is intended for skiing enthusiasts, those who prefer snowboarding at the snowpark or freeriding, those who simply want to have fun on the slopes, and all mountain goers.
In fact, the snow helmet is no longer just a style accessory, but an essential piece of safety equipment to protect your head from blows during a fall on the slopes, reducing the risk of injury by 50%. The DMD ski and snowboard helmet is designed with advanced materials, and is approved to the latest safety standards to provide a high level of protection and comfort.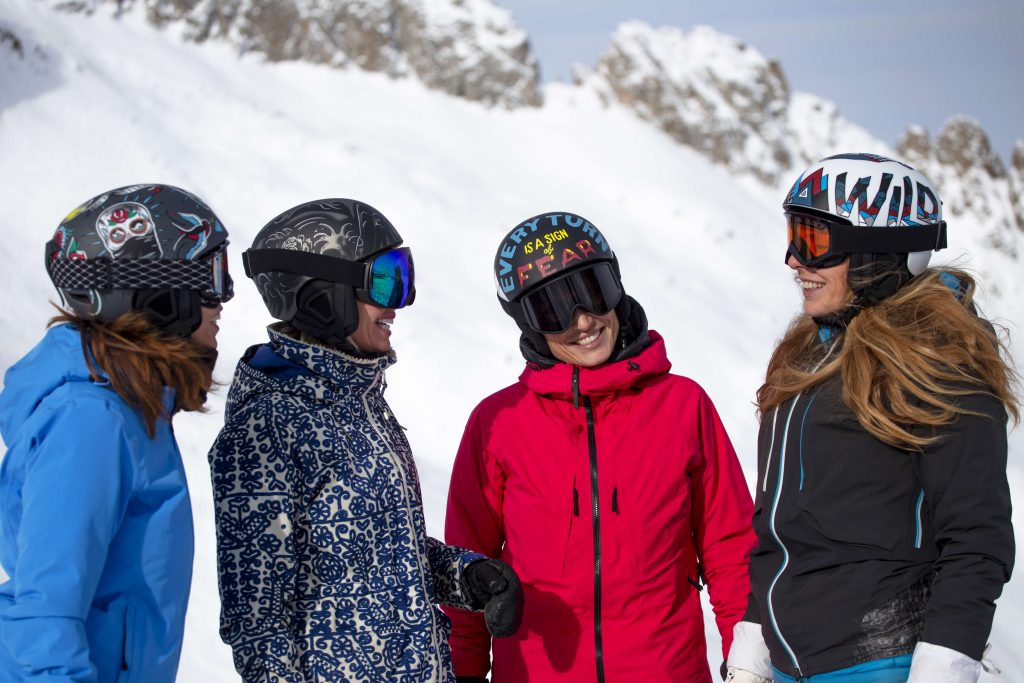 With an aerodynamic shape that offers the wearer an elegant silhouette, the DMD helmet has a rear ventilation system that is excellent for keeping the temperature under control. The mousse inside is of the highest quality for better shock absorption. A wheel at the back of the neck adjusts the width to fit your head perfectly.
Light, thin, comfortable and a perfect fit, the DMD snow helmet is available in several models, each with its own customisation and graphics designed specifically by artists who work exclusively with the company. Synonymous with quality and safety, comfort and design, DMD takes the utmost care over every stage of design and construction, with attention to every detail to obtain a product that is extremely high-quality, reliable and stylish.
 Ozone S.r.l.
via Grismondi, 4
24124 Bergamo (BG) Italy
Tel. +39 035.362006 – Fax. +39 035.361950
www.dmdsnow.com – contact@dmd.eu
Store hours: Monday – Friday 09.00-13.00/14.30-18.30
                Saturday 09.30-12.30/15.30-18.30
Sunday closed